Broadening
Released: January 2010
Buy: https://quiddity.bandcamp.com/album/broadening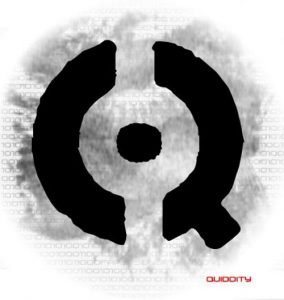 Broadening was our first 'official' release. We'd been doing electronic music for a while, firstly as Aztechnology, and then as quiddity. Aztechnology played a few live improvised gigs in the style of Underworld – rough and ready but lots of fun.
Broadening was an evolution of what Dan and Graham were doing with Aztechnology – with an aim to create more focussed pieces of work.
As a debut album, it id of it's time – but still stands up eve now.
The track 'Nix Dogma' was chosen by Llamasoft for inclusion in the soundtrack to the groundbreaking PlayStation VR game Polybius.